THE NEW ADVENTURES OF PETER AND WENDY
THE NEW ADVENTURES OF PETER AND WENDY is a re-imagination of J.M. Barrie's classic novel PETER AND WENDY. It is done as a dramedy mixing romance, humor, and comedy all against the backdrop of a magical Neverland, Peter Pan, a late 20's man child, clings to his youthful ways while watching the people around him, especially his long time crush and best friend Wendy Darling, starting to move on with their lives. It's a tale of love and friendship that explores all the different definitions of "growing up" in today's society and how with faith, trust, and pixie dust anything is possible.
Season One "The Adventure Begins" – 26 Episodes
Season Two "Hooked" – 31 Episodes
Season Three "Growing Up" – 18 Episodes
WHERE TO WATCH THE SHOW
These are the places you can watch Seasons One and Two:
---
AWARDS
2015 Geekie Awards winner for Best Scripted Web Series
2015 IAWTV winner for Best Transmedia Experience
2015 IAWTV winner for Best Production Design
2015 Rio WebFest winner for Female Performance in a Comedy
2016 ISA7 winner for Best Supporting Actor in a Comedy
2016 Hollywood and Vine Film Festival winner for Best Web Series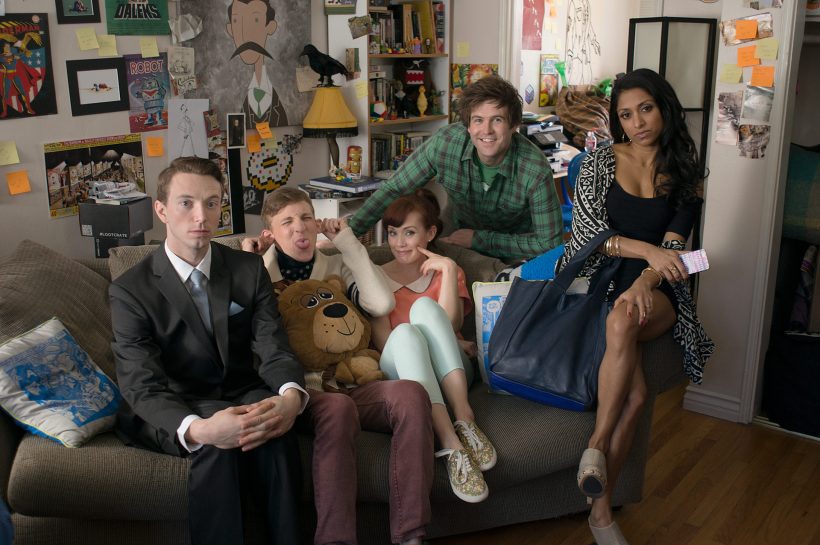 FAN ART
We have an amazing group of fans.  They've supported us through 3 crowdfunding campaigns and created a bunch of cool fan art.  Puppets, drawings, playlists, songs, videos, and more!