One Day Only! Pancules and Gwendolyn signed print!
Signed by Kyle Walters, himself! Click here to get yours now! – http://bit.ly/makeNPW .
PLUS you'll get an exclusive link to an alternate version of the Pancules episode from Season Two!!!
Grab one (or twelve) for your collection today!  Tell all your friends to get one too!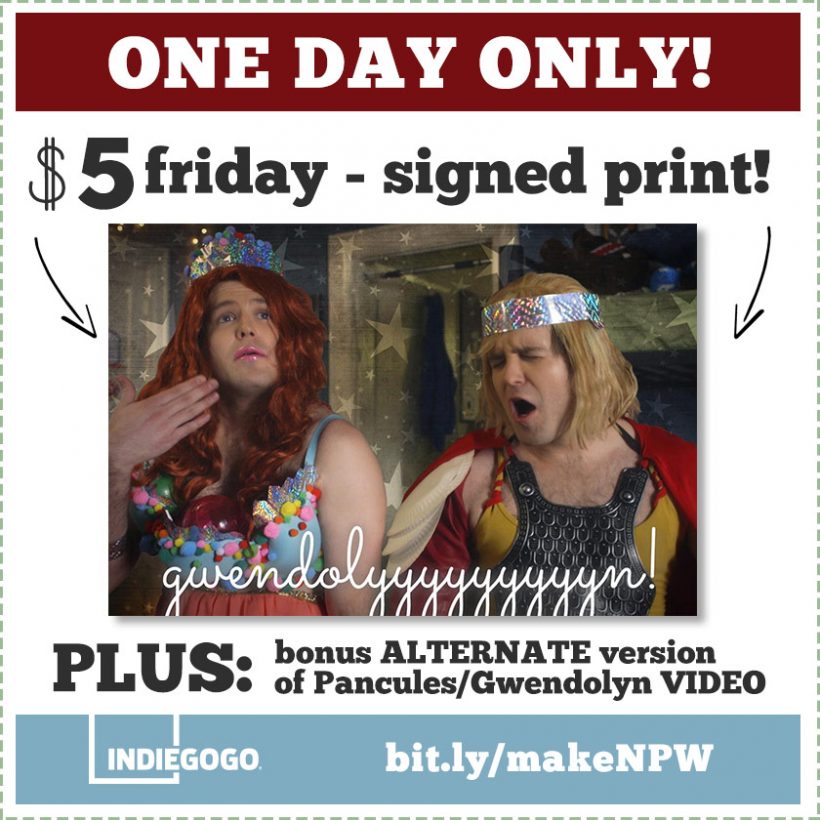 Here's the original version of the Pancules episode for you: